Training courses for Caterpillar engines maintenance
Cat® Gensets training courses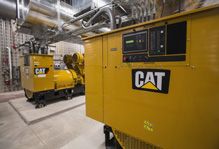 You have Caterpillar Generator sets for emergency or for main power? Whatever the kind of operation, we offer technical training for your engine and your equipment.
We train personnel directly involved with engine operation and on-call personnel in exploitation management and maintenance operation. We have a large training experience for Caterpillar generator sets and we provide several training courses to major operator and companies.
Reference List: ADP / CHU Nantes / IDEX / Dalkia / Sanofi / Alstom
Cat® Marine engines training courses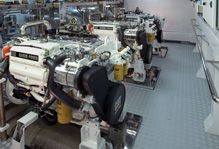 Our training courses are for crew members, engineers and mechanics using Caterpillar Marine propulsion engines, bow thruster or marine genset.
Training courses are adapted to each market: fishing, fluvial, yachting, pleasure craft, patrol boat, passenger vessels.

We train every year dozens of crew members, captains, engineers to optimize operation and maintenance of their engines. Many courses are offered for marine engines series 3500 – C18 – C32.
You sail with Caterpillar engines onboard? Do not hesitate to contact us to talk about your need and your crew members needs.
Reference List: SNSM / DCNS / Grand Port du Havre / Les Douanes (Défense nationale) for patrol boat
Cat® Oil & Gas engines training courses
You work in an extreme environment and your engines and gensets must be maintained and optimized by your teams to ensure onshore and offshore operations?
Our Oil&Gas training assures you safety for your operations and the maximum return on invest for your operations.
Our trainers are TBOSIET accredited so they can train you on your onshore or offshore installations. Do not hesitate, contact us and secure your facilities by trained operators.
Reference List: CGG / Ponticelli / Seabed / SMP Drilling
Cat® industrial engines training courses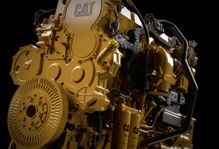 Our training is designed for Caterpillar engines in industry.
You want to train your team and increase there expertise to optimize and secure your equipment?
We train installers and operators in industrial, rail and agricultural areas on all your Caterpillar engines (including engines with Tier 4 technology).
Do not hesitate, choose one of our training courses and perform it on your industrial site with your Caterpillar equipment.
Reference List: Claas / Sercel